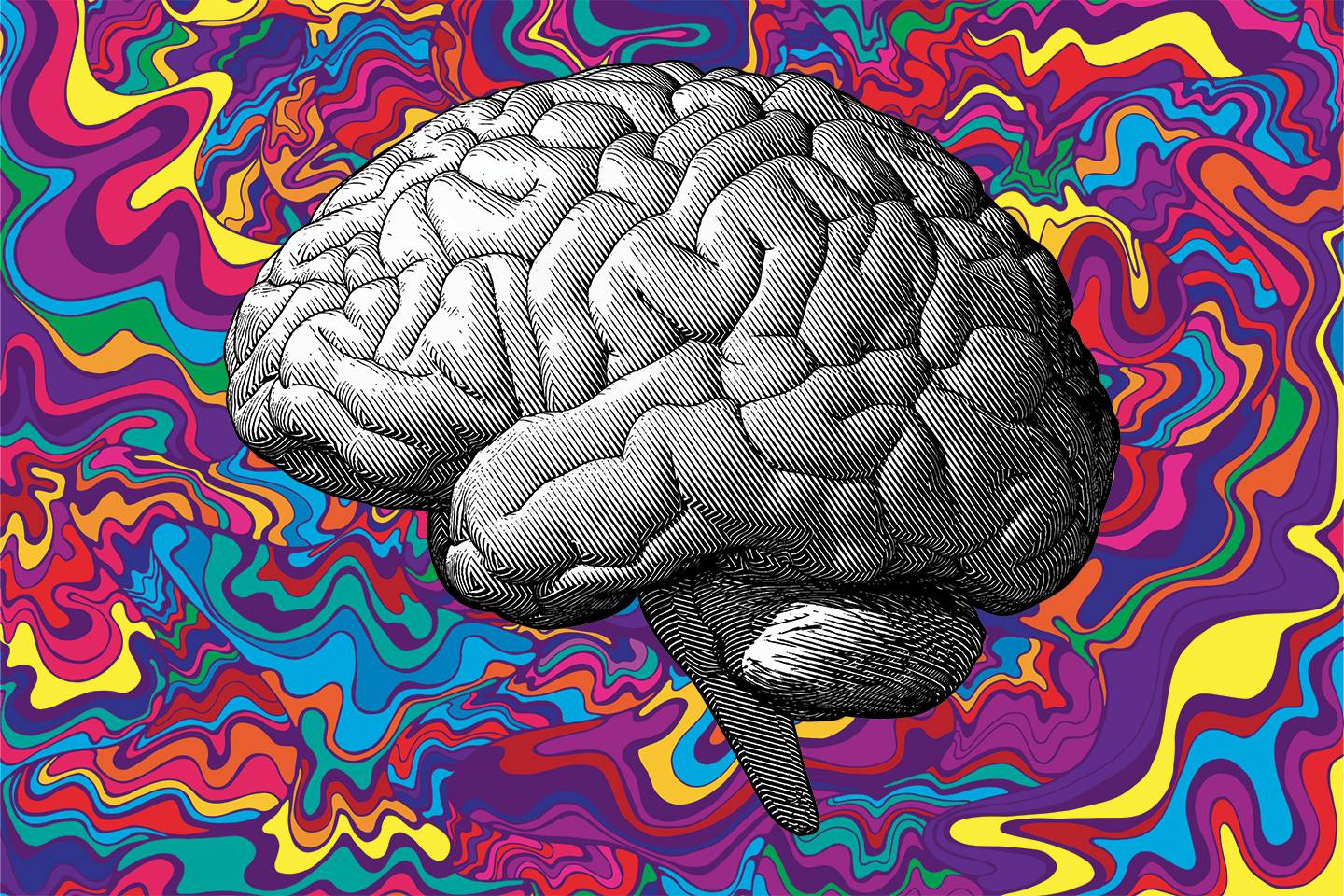 Legislation is pulling back the curtain on this industry, but keen investors might need to wait a little bit longer to cash in.
Psychedelics have been linked to health benefits for some time, and they could well be one of the next big things in medicine. Several large companies have been exploring the effects of drugs like ketamine, ecstasy, and psilocybin on ailments like depression. So much so that in 2019, the Federal Drug Agency approved a ketamine-based drug from healthcare giant Johnson & Johnson.
As a result of such developments, many investors are trying determine when it would be the right time to invest in this space. Although not yet a fully regulated market, the cannabis industry has seen several lurches forward in value and ambitious investors will be hoping for the same in the psychedelics industry. But many of these companies aren't yet generating much revenue, so can investing in the psychedelic industry really make you rich?
The Bumpy Road to Legalization
Ketamine has been approved as an anaesthetic since 1970 and is currently a schedule III-controlled substance. However, psilocybin (a psychoactive substance found in 'magic mushrooms') and ecstasy fall into the more regulated schedule I classification. This means that the federal government and adjacent health industries believe the potential for abuse with these drugs is high, with few medicinal benefits.
Marijuana is also in this stricter category, although the cannabis industry has been growing in scale and profitability. Companies are selling medical-use cannabis in more than 30 states, suggesting that heavy regulation may not be the economic hindrance it appears, especially if states and cities pass legislation allowing for the sale of these substances.
Oregon made headlines when it became the first state to legalize psilocybin, and although Washington D.C. didn't go as far, it did pass legislation to decriminalize psychedelics, which made it one of several administrative bodies to move towards decriminalizing these substances. Cities like Oakland, California and Denver followed suit.
There is clear momentum building towards legalization, and as the cannabis industry leads the way, we can expect this to intensify. But investors should also be wary. Psychedelics stand apart from cannabis among the public and are seen by two-thirds of registered voters as lacking medical uses. Certainly, much of the progress that the cannabis industry has made has been in changing perceptions about cannabis, thereby making it more acceptable in parts of America. As a substance still heavily afflicted by taboo and as an industry very much in its infancy, psychedelics has yet to make any real dent in public perception. The road to legalization for psychedelics is long and uncertain.
How Psychedelics Perform Under Medical Trials
This is why many companies are ploughing huge sums of money into research. Compass Pathways (CMPS) is one the largest public psychedelic stocks and announced last month that it had completed enrolment on a 216-patient phase 2b clinical trial of a psilocybin therapy to treat depression. Later this year, it expects to report on the findings; if they are positive, phase 3 will begin next year.
But a successful phase 3 trial brings no guarantees. Even with all the progress the cannabis industry has made, schedule I substances remain tightly guarded. After all, there is still only one cannabis-based drug approved for use – Epidiolex. Proving that psychedelics have a medical purpose is one thing, but getting approval is another.
Revenue Problems
A long road, made longer. Psychedelic companies are burning cash with little to no revenue coming back through the door. Compass Pathways reported a net loss of $13 million for the first three months of 2021, incurring expenses but no sales. Over the following 12 months, the company has used up $51 million through its day-to-day operations. Now the company has $180 million in cash and cash equivalents, so this isn't necessarily as bad as it looks, but with no revenue coming in, the prospect of dilution via further share issuance is a real one.
Is it Time to Invest in Psychedelic Stocks?
For the majority of investors, the answer is clearly no. It is far too early to invest in these companies and although the day may come when this industry can look forward to a bright and profitable future, that day isn't coming soon. There are plenty of opportunities in this sector, but opportunities they remain.
If you're looking for some safer growth stocks to invest in, there are better options already out there and we'd suggest looking at some of those before investing in this industry.
---
2 SPACs That Are Disrupting The IPO Market
SPACs begin life in a slightly different way than most other companies do. Firstly, these companies don't actually do business or trade in any kind of commercial capacity on their own. These corporations exist for one main reason: Acquiring an existing company.
By playing a slightly longer game, SPACs have been growing in popularity in recent years. SPAC IPOs raised $13.6 billion in 2019 on 59 deals, up dramatically from the $3.5 billion raised in 2016 on just 13 deals.
And you can get their names — for FREE — in our latest report.
Download the Report Here — FREE from Invests.com