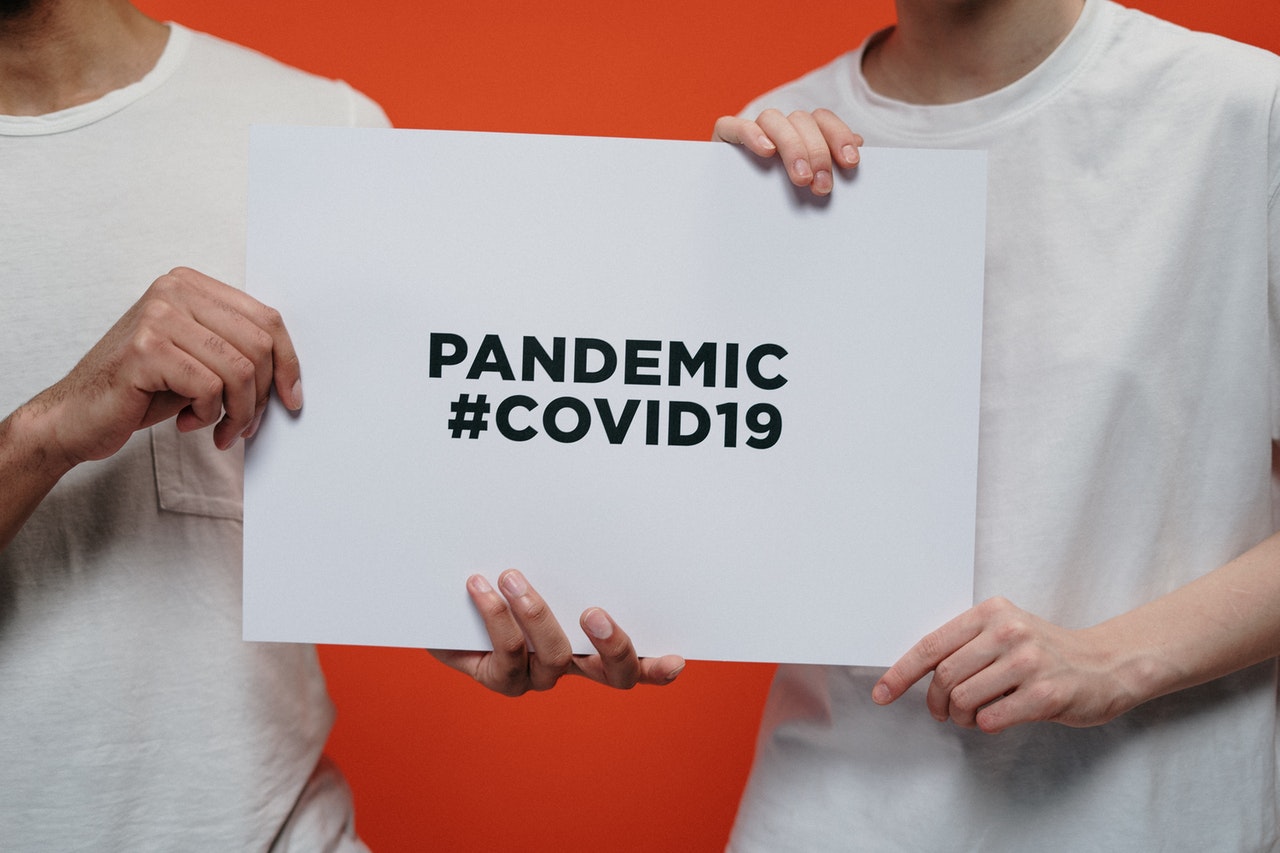 Drugmakers are excellent investments. Now more than ever.
It's a myth that you need a bank account the size of Warren Buffett's to start investing, and it's also a myth that you should only invest in companies like Amazon. Investing on a budget is often the best way to start your investing career as it forces you into making considered, well-researched investments. It can also be extremely profitable.
So if that's you, here's two stocks you should be looking at.
Why Invest in AstraZeneca
AstraZeneca (AZN) made waves when it announced it was going to be one of the first pharmaceutical companies to have a COVID vaccine ready. Now, although it didn't make as many waves as we were hoping for, we still think that this stock's big winnings lie elsewhere.
AZN has a slate of treatments that are selling fast, with some of the most exciting ones coming in the oncology division of the business. Cancer is one of the biggest and fastest-growing drug markets in the entire industry, and spending on these drugs is only going to keep increasing. Spending is forecast to rise to an annual compound growth rate of between 9% and 12% by 2025.
The oncology division has achieved sales of 20% year-on-year and now totals around $3 billion in the first quarter alone. The likes of Tagrisso, Imfinzi and Lynparza are all drugs that have sold well and are certainly pushing a large amount of AZN's growth. Tagrisso increased by 17% to $1.1 billion in the first quarter, Imfinzi was up 20% to $556 million, and Lynparza's sales came in at $543 million, 37% higher than last year.
More good news comes in the shape of the company's patents. Both Tagrisso and Imfinzi have patents that won't expire until the 2030s, so investors can look forward to many more years of growth from these two drugs. In fact, these drugs aren't just limited to the field of oncology, and both are currently being featured in a number of different clinical trials.
Following AstraZeneca's acquisition of Alexion Pharmaceuticals, another area of optimism for the company will come through the rare diseases industries division. Formerly Alexion's top-selling products, Soliris and Ultomiris are the only approved treatments for the rare blood disorders paroxysmal nocturnal hemoglobinuria (PNH) and atypical hemolytic uremic syndrome (aHUS).
Alexion had been in the process of building up a number of new and innovative treatments, and last year announced that 10 potential new products were slated for release in 2023. With these products continuing along this timeline, AstraZeneca looks very well consolidated for the next few years. Thanks to the company's own timeline of treatments, as well as this acquisition, this is a stock worth buying and holding onto.
Why Invest in Incyte?
Incyte's (INCY) stock price for the year is down by 25%. If that sounds disappointing, it's important to put the stock's performance into context. The wider trend is down but if this underperformance tells us anything, it's that the stock was somewhat overpriced a year ago. Incyte doesn't also have an overly diverse revenue stream and continues to generate the majority of its revenue from Jakafi, a treatment for myelofibrosis and polycythemia vera, and for steroid-refractory acute graft-versus-host disease (GVHD). Jakafi was approved by the Federal Drugs Agency (FDA) in 2019 and remains the only treatment currently on the market for GVHD.
Financially, Incyte announced total revenues of $605 million, up 6% compared to the first quarter of 2020. Meanwhile, Jakafi's revenue came in at $466 million, only a 1% increase in the same time period. Putting these figures into context, we see that Jakafi's sporadic sales figures are largely as a result of the pandemic as timelines for the purchases for drugs have been forced to change. This being said, Jakafi still makes up 70% of Incyte's revenue.
So why should investors care? Well, sales of Jakafi are certain to grow within its current market and as it grows its applications beyond its current label. Although there is the prospect of its's patent expiring in 2027, this drug will continue to grow in utility and profitability. Second, the company has a quickly diversifying timeline of drug candidates. These include parsaclisib, which is currently being tested in phase 3 clinical trials as a potential treatment for mantle cell lymphoma, among other illnesses.
Of course, Incyte will continue to draw revenue from its existing drug catalogue, featuring cancer treatments like Monjuvi and Pemazyre. So although the company has lagged a little in its recent share price performance, there's little reason to be overly concerned at the broader trend. With one of the company's diversifying portfolio, existing drugs and new approvals, investors should look to keep this stock firmly in their basket for the foreseeable future.