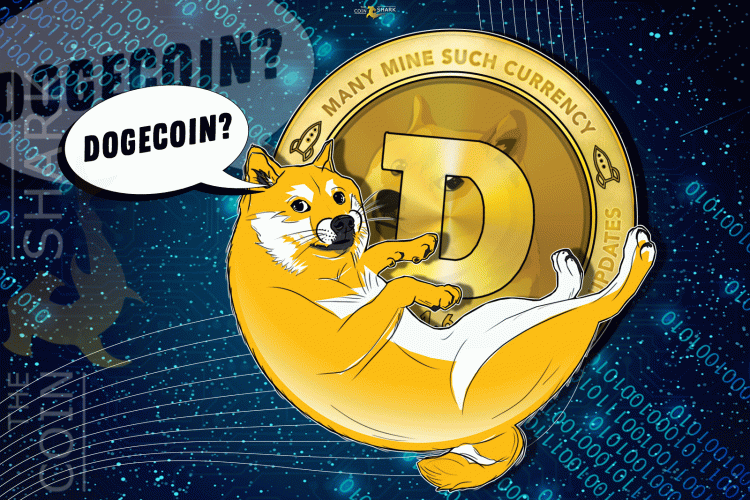 It's time to look elsewhere for big crypto investment opportunities.
Here's Why You Should Ditch Dogecoin
Let's keep it simple. The biggest reason to sell Dogecoin (DOGE-USD) right now is because it lacks any kind of significant competitive advantage. There's nothing about this coin that sets it apart from any other digital currency or blockchain.
Let's take the first of Dogecoin's apparent advantages: Lower transaction fees. Relative to the likes of Bitcoin and Ethereum, Dogecoin has lower transaction fees than many major crypto players. But, there are at least a dozen popular digital coins with lower transaction fees than even Dogecoin. In the case of Nano, there's no fee whatsoever.
It isn't exactly a blazing-fast network either. Although the team behind the coin has been doing its best to improve on transaction validity and settlements, this coin still lags far behind the likes of Stellar, Ripple, and Nano. In fact, payments made on Stellar's blockchain typically take seconds to be verified and settled, compared to the close to 20 minutes on Dogecoin's.
Dogecoin isn't even a noticeably efficient coin. It's been claimed that Dogecoin could handle a peak of 40 transactions per second. Ignoring the reality that Dogecoin has come nowhere near close to this level, Dogecoin has been averaging fewer than 20,000 transactions a day on its blockchain. That's one transaction every four seconds. Comparatively, Visa can handle 24,000 per second and if you combined Visa and Mastercard's total daily transactions, you'd be looking at 700 million transactions daily.
Maybe because of these shortfalls, businesses aren't jumping on to the Dogecoin train. Online business directory Cryptwerk has pointed out that only around 1,400 businesses worldwide will accept payment in Dogecoin. This is even after eight years of business and factoring in the mainstreaming of cryptocurrencies currently taking place.
The point here is that no matter what stats or data you choose to look at, Dogecoin isn't a cutting-edge investment. It has no major advantages over its competitors, meaning its surge in value is a social media-fuelled bubble.
Two Stocks to invest in rather than Dogecoin
It's clear you should take your money elsewhere. But where exactly should you be going? Rather than ploughing your funds into a crypto market that promises as much volatility as it does hype, here are two stocks we'd invest in.
Salesforce
Salesforce (CRM) is a cloud-based customer relationship management (CRM) provider. CRM software is used by businesses to access real-time client information, handle product and service issues, oversee marketing campaigns, and provide predictive analytics. You'll commonly find this kind of software in retail and customer-facing businesses, although you will increasingly find it in new industries and sectors, like finance and healthcare.
Salesforce is the market leader in CRM software and in the first half of 2020, accounted for 19.8% of all global CRM revenue. That's more than the total revenue of the company's four closest competitors put together. Under CEO Marc Benioff, Salesforce has been able to grow organically while consolidating its market position via a number of acquisitions.
The latest of these acquisitions closed on July 21st — a cash and stock buyout of cloud-based communications firm Slack Technologies. Salesforce will gain moderately from Slack's potential growth, but it's really the ability to use Slack's platform as a springboard to cross-sell its CRM solutions that makes this deal all the more valuable.
Pinterest
There's no doubt that Pinterest (PINS) enjoyed a good pandemic period. Interest and attention all turned towards websites, social media and special interest platforms such as this one and the company reported a 37% surge in monthly active users (MAU) for the year. The company believes it will have more than 500 million users in a short period of time.
While the company generates its highest revenue per user from its US market, there has been considerable growth in other markets, which is expected to fuel sustainable growth of around 20% for the foreseeable future. Ad pricing will almost certainly increase as the platform scales up so this is becoming an increasingly attractive stock to invest in.
Pinterest is also heavily involved in e-commerce and this will represent a big part of Pinterest's business in the future. As users are sharing the things, places, and services that interest them, Pinterest acts as the market platform that connects motivated consumers with merchants that can meet their needs. The site is being increasingly optimized for video capacity through partnerships with Shopify and this should keep Pinterest at the top of this industry.
We would sooner invest our savings and investment funds into these stocks as, not only are they more attractive prospects than Dogecoin, they also have every reason to continue their current growth trajectory, making them a good investment regardless of the changing market.