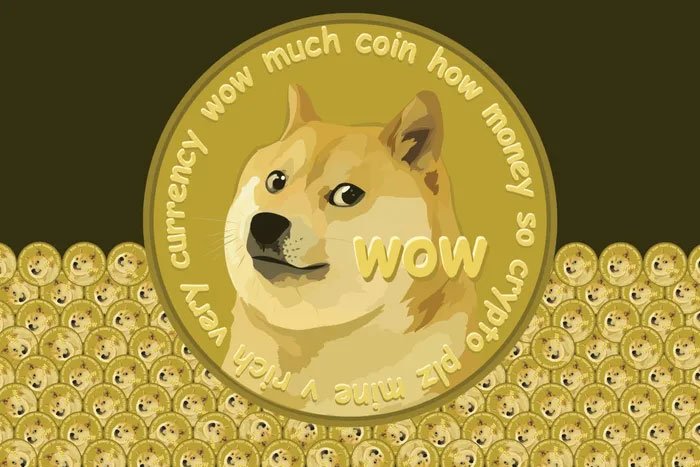 The company has reported over $30 million of its revenue has come from Dogecoin transactions in the latest quarterly earnings reports.
Robinhood has reported that over $30 million of revenue in Q1 came from Dogecoin (DOGE-USD) transactions alone, accounting for over a third of Robinhood's first quarter revenue.
Although Robinhood has revealed plans for an IPO in the near future, the company also issued a warning that should DOGE trading slow, its profits may fall.
Robinhood's $30 Million Revenue
Dogecoin has dominated the headlines this year after the coin's price shot up from $0.0047 on Jan 1 to an all-time high of $0.7376 on May 8, in an incredible jump in value of over 15,500%. Dogecoin had originally started life as a joke coin, intended to poke fun at the way certain new crypto investors bought into assets they had little knowledge of. But, under the tutelage of the so-called 'Dogefather' – whose regular tweets have played a notable part in its rise to fame – Dogecoin has slowly worked its way up to being Robinhood's most valuable coin.
Robinhood's total crypto trading revenue in the first quarter of 2021 came to almost $90 million. While the brokerage has seven coins available for trading, Robinhood reported that 34% of its transaction-based revenue came from Dogecoin in the first quarter of 2021, compared to only 4% in the last three months of 2020.
Doge fans believe the value can go even higher yet, but there have been some words of caution from Robinhood themselves who, sensibly, have warned that should there be a slowdown in trading, profits could be harmed. It remains to be seen to what extent Doge has worked its way into a bubble, but should Doge slow without a suitable replacement, much of the coin's good work so far could be undone.
Crypto Assets
In the first quarter of 2021, Robinhood has estimated that more than 9.5 million customers have traded over $88 billion worth of cryptocurrencies via its trading platform. This signals, first, that there has been a sizable increase in crypto trading, and second, that many traders are choosing Robinhood to trade.
Since the company launched its cryptocurrency service in 2018, the platform has grown to the extent that in 2019, it had $414.7 million in crypto assets. That figure has increased dramatically in just a year and is likely to be even higher by the end of 2021.
The New Wallet Feature
In March, Robinhood's CEO and co-founder Vlad Tenev promised customers the company would launch a wallet with deposits and withdrawals "as fast as possible." As it currently stands, Robinhood provides a custodial service, meaning its investors can't directly own their crypto assets. This new wallet system is welcome from a security perspective as many investors prefer to store their assets in a non-custodial wallet under their own control. No matter how good a company's security is, the risk of hacking presents a clear danger.
Robinhood has reiterated the brokerage's commitment to give users full wallet functionality, but has also admitted some of the challenges involved in keeping that promise. Notably, the company needs to meet more regulatory requirements, achieve better technical developments, all while avoiding as many errors as possible.
The Future Road
It's clear from Robinhood's IPO filing that cryptocurrency has become a key part of its business. However, the brokerage also warned that its third-quarter revenue is likely to be lower as it expects decreased cryptocurrency trading levels in this period, once again raising some small concerns over the long-term sustainably of some aspects of crypto trading.
Robinhood also highlighted changes to cryptocurrency regulation, manipulation of cryptocurrency markets, sporadic social media activity that drastically moves prices, and technical issues made by individual coins as issues to be aware of in the future.
But overall, the figures show how much crypto trading has grown, and the extent to which it is moving mainstream very quickly.