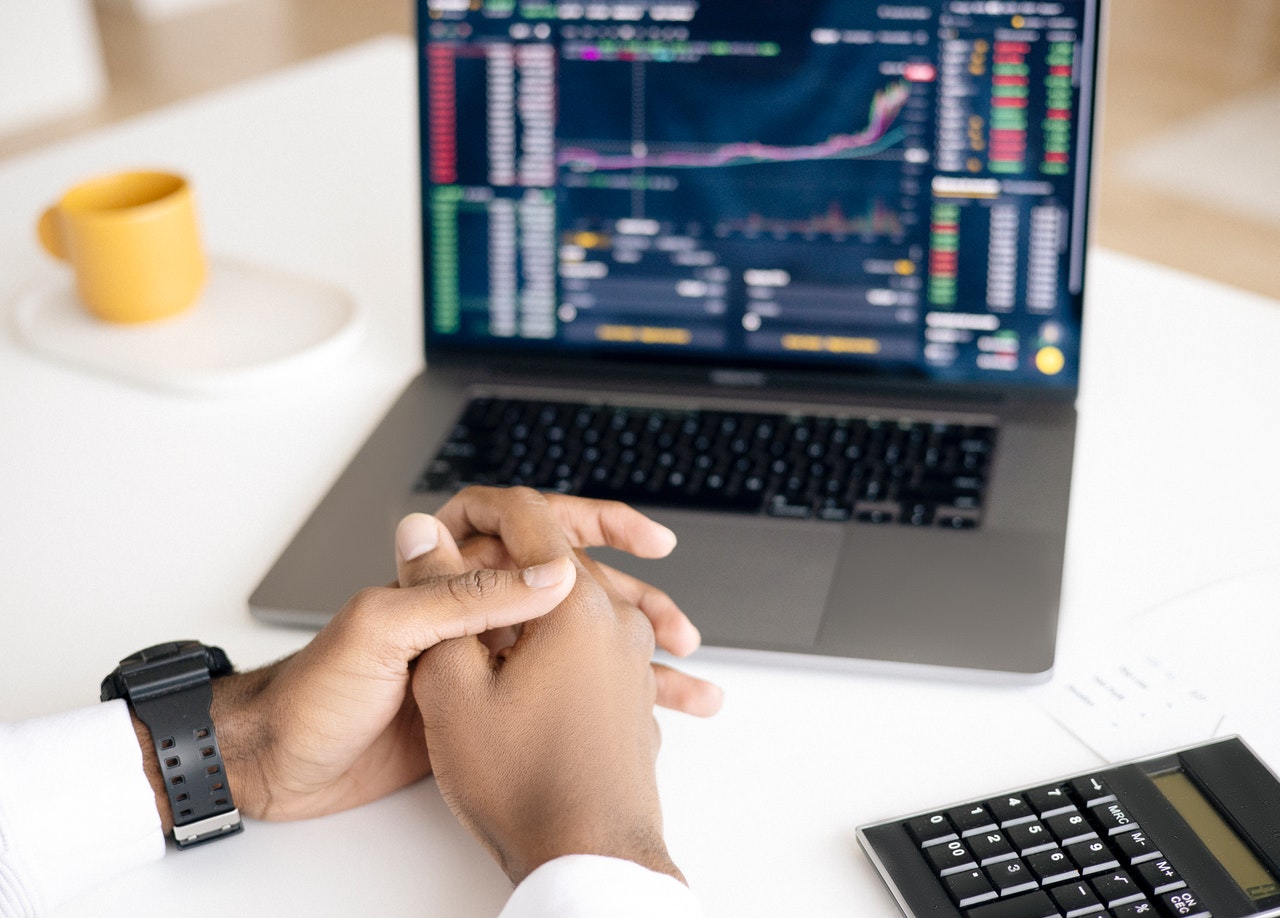 The path to financial independence involves buying the best companies and trusting your strategy.
There are lots of ways to build your wealth. You could keep your savings under your mattress, invest in the housing market, buy bonds or bank CDs to generate interest. How you choose to boost your profits is up to you. But of all your possible investments, only the stock market has proven to be a consistent, long-term money maker for the average investor.
To give you an idea of the power that the stock market has, since 1980, the S&P 500 has delivered an average annual return of above 11%. Keep in mind that this figure has remained stubbornly high through Black Friday, the dotcom crash, the 2008 recession, and most recently the Covid crash.
But what really sets the stock market apart is that you don't need the intellect of Warren Buffet to succeed. All it takes is the ability to read the right numbers and then the initiative to buy the right stocks. Buying game-changing businesses and holding onto them for long periods of time is the key that can allow the average investor to become a millionaire, and it's our belief that these three stocks could be those game-changers.
Square
First up, we want to talk about fintech company, Square (SQ). This is a company that's leading the war on cash and is firmly on the side of the digital payments revolution. Owing significantly to the pandemic, both Square's stock and the digital payment market have shot up in value, but this is only the start for a sector that's in its early stages.
For about a decade, Square's seller ecosystem has been its foundation. Driven by merchant fees, the seller ecosystem has grown from $6.5 billion in gross payment volume (GPV) in 2012 to what'll likely be well over $130 billion in 2021, based on the $33.1 billion in GPV recorded earlier in the year.
Better news still is the fact that big businesses are finally latching on to this ecosystem. In the first quarter, 61% of all GPV came from businesses with over $125,000 in annualized GPV. That's a marked rise from the figures of two years ago, meaning that Square may well have cracked the big business market.
But in the tech market, convenience rules, and Square has a front runner here too. Cash App is a digital peer-to-peer platform that allows individuals to lend money to each other, and the app has quickly become the company's leading generator of gross profit. Cash App's monthly active user count more than quintupled to 36 million by the end of 2020, with gross profit per user clocking in at $41, compared to less than $5 in costs to attract each new user. This is a scalable, forward-facing app that is already proving invaluable.
Teladoc Health
Patient investors have always favored investments in the healthcare industry. For those with an eye on long-term yield, Teladoc Health (TDOC) is another business that can turn the average investor into a millionaire.
It probably goes without saying that when the pandemic first struck, this remote-based healthcare business was in the right place at the right time. Virtual visits on its platform catapulted from 4.14 million in 2019 to 10.59 million last year, and we don't expect those numbers to crash any time soon.
Having adjusted to this new way of visiting a doctor, we anticipate users will remain firmly with Teladoc. Virtual visits are considerably more convenient for patients, and it's also easier for doctors to keep tabs on their sickest/chronically ill patients via virtual consultations. This won't replace all services and there will always be a need for in-person consultations, but we think this is a trend that is here to stay.
In terms of its market position, Teladoc also completed a cash-and-stock acquisition of Livongo Health in late 2020. Livongo is a leading health signals company with approximately 658,000 diabetes members, as of March 2021. Livongo collects vast sums of data on patients and through its innovative use of artificial intelligence (AI), sends tailored tips on how to lead a healthier life. Livongo was profitable on a recurring basis at the time of the takeover.
Sea Limited
Singapore-based large cap stock Sea Limited (SE) is another long-term, but highly profitable investment. Sea has been a real success of late, in no small part due to its three separate and rapidly growing operations.
Sea's digital entertainment operation is the only arm generating positive earnings before interest, taxes, depreciation and amortization (EBITDA), and its mobile games have been hugely popular with gamers around the world. The company neared 649 million quarterly active gamers as of the end of March, but what's most exciting is that 12.3% of these users were paying to play. Sea's free to pay-to-play conversion rate is noticeably higher than the industry average.
But we think the most exciting of Sea's three segments is e-commerce platform Shopee. This app is currently the most-downloaded shopping app in Southeast Asia and is fast gaining momentum in Brazil. Targeting emerging economies with fast-growing middle classes has been a real boon for Sea, with Shopee seeing the amount of merchandise purchased on its platform skyrocket from $10 billion in all of 2018 to $12.6 billion in just the first quarter of 2021.
The third operating segment of interest is digital financial services and as of March, Sea had more than 26 million people paying for mobile wallet services. With many emerging markets heavily underbanked, mobile wallets provide a means to access basic banking services.
You can expect Sea Limited to become one of the fastest growing large cap stocks in the world this coming decade.