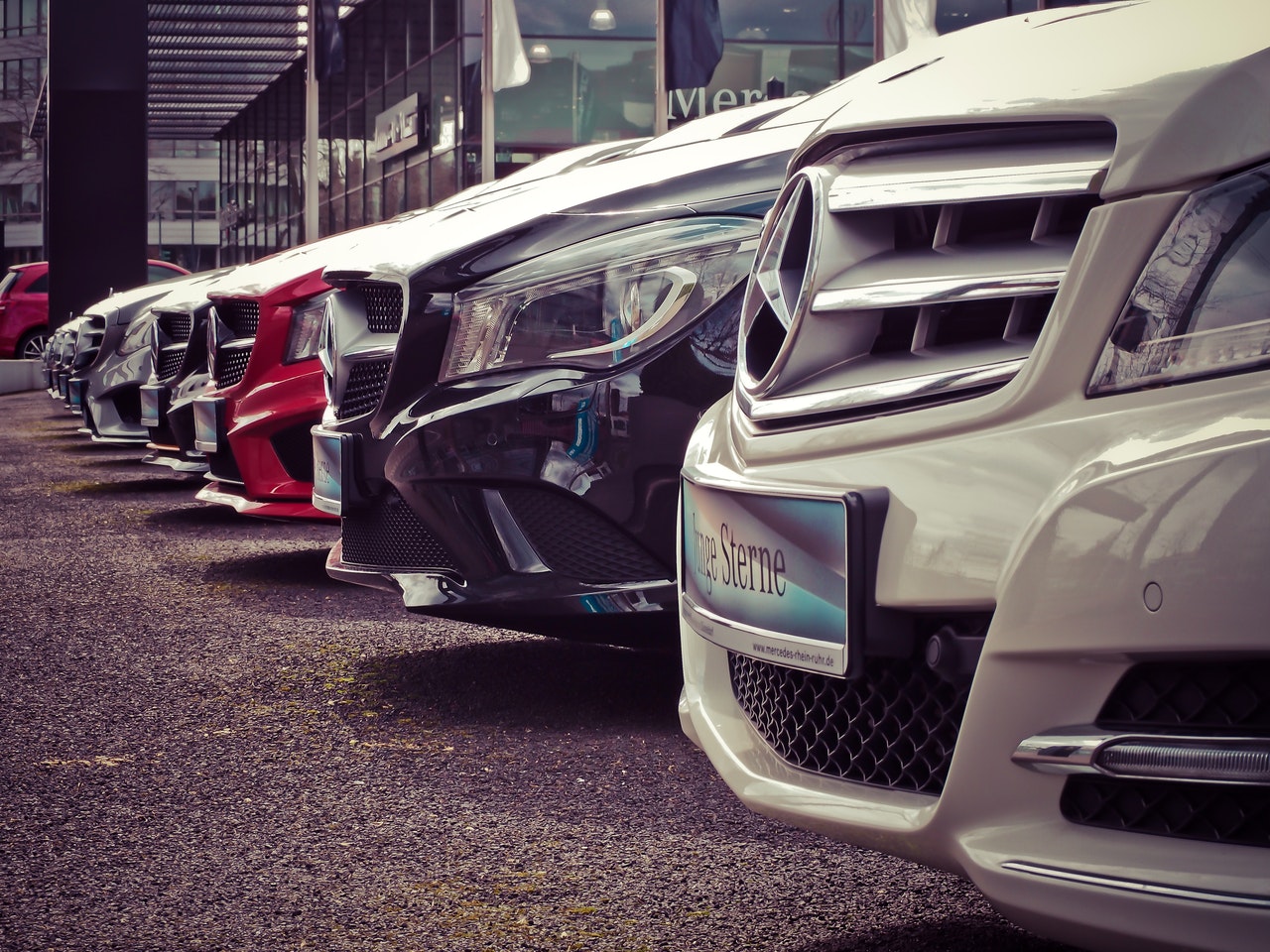 Tech stocks are the new auto stocks
It's no secret that cars are becoming more tech-dependent than they are petrol-dependent. The new generation of electric, autonomous and hybrid vehicles feature as much technology as they do nuts and bolts, and could feasibly double-up as super-computers in their own right. Cars are now capable of almost independent thought and boast everything from self-parking to voice commands and a lot more is on the way.
Some of the biggest car manufacturers began pivoting towards AI and tech-based production some time ago and we can see these vehicles on the roads today. Where once local engineers and tradesmen were almost guaranteed a job at the local car factory, today, big car firms are hiring data analysts straight out of Silicon Valley. Production lines require more computer science degrees than it does muscle and brawn.
So who are the big firms approaching tech-stock status? Here, we're talking about General Motors (GM), Volkswagen (VWAGY), and Ford (F).
General Motors
GM is betting the entire future of the company on electric vehicles and clearly stated its ambition of selling a million units by 2025. To help with this ambition, the company recently announced the new 'Ultium Charge 360' service that will see more than 60,000 public charging stations installed across the US. Through its partnership with QMerit, GM is also getting serious about bringing home-charging to customers.
To date, GM has ploughed more than $30 billion into manufacturing electric vehicles, including a flashy new design center and campus in California for $71 million. This advanced design center is placed intentionally close to some of the biggest high-tech universities and design schools in the US so that its engineers can make full use of the networking and manufacturing capabilities. The good news is investors are certainly buying into this vision.
Volkswagen
Volkswagen is another major electric vehicles player and is certainly one of Europe's biggest challengers. VW is pumping $86.4 billion into what it calls 'future technologies', and between now and 2025 will be advancing the development of its electric and autonomous vehicles arm.
Volkswagen wants half of its global sales to come from battery-electric vehicles by 2030 and has one eye fixed on 2050, by which time the company intends to be carbon neutral.
Like the other firms in this list, Volkswagen is moving into software and battery development through its software firm, CARIAD. This company will bring features such as a unified infotainment system and the ability to hand steering control over to the vehicle. Up to 40 million vehicles could be using this platform in the next decade according to the company's estimates.
On the battery side of production, the company has plans to build an entire battery-led supply chain of its own, with six entirely new factories building the products around Europe by 2030. The first factory in Sweden is scheduled to begin production in 2023, so investors can expect the first stages of this battery revolution to begin in the months following.
Ford
Ford is another American vehicle institution venturing into the world of electric vehicles and is well underway with the launch of its electric fleet. Fully electric versions of all of its classic vehicles such as the Mustang muscle car and F-150 truck are all slated for release.
A huge part of the electric vehicle industry is based on the batteries that these vehicles run on and this is a vital part of the electric supply chain for big companies to secure. That's why Ford is also investing heavily in battery production in order to bring this capacity in-house. With this in mind, the company is opening a 270,000-square-foot battery factory in Romulus, Michigan that will be home to more than 200 engineers and researchers.
Preserving strong links to its original home in Michigan, Ford's broader electric strategy will see the company invest $185 million in developing and testing batteries in Michigan. Production will expand to include electric motors, transaxles, and self-driving capability for these new vehicles. And, through a joint partnership with Argo AI, Ford will also be piloting a fleet of 'robotaxis' – perhaps more accurately defined as self-driving taxis – in Miami.
Ford's shares have been amongst the best performing shares in the automobile industry and a large part of this is the confidence that many investors have in the future of green Ford vehicles.